Saturday June 16 MTS Logistics held its annual bike tour in New York. We started in lower Manhattan, Battery Park and went over the Brooklyn Brigde all the way to Brighton Beach via Prospect Park. It was a gorgeous day for biking, the temperatures ranged between 22-26°C and the humidity was uncharacteristically low for a mid-June New York day. We had a crew of 40 bikers joining us this year, ranging from inexperienced to semi-professional.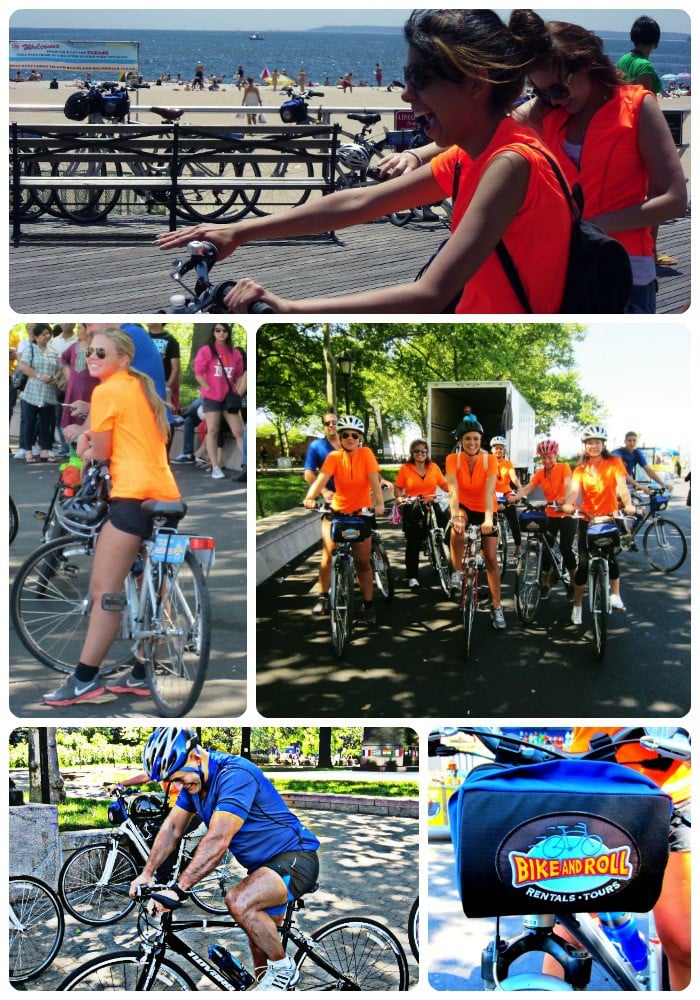 Everyone made it to Brighton Beach safe and sound, and a few of us went for a swim in the ocean to cool down before we sat down at Tatiana Restaurant for brunch. We had to pace ourselves with the food, since we still had 13 miles to go before we reached our final destination. But we needed to refuel, and that we did, with a delicious three course meal consisting of a variety of salads, omelettes, and fruit.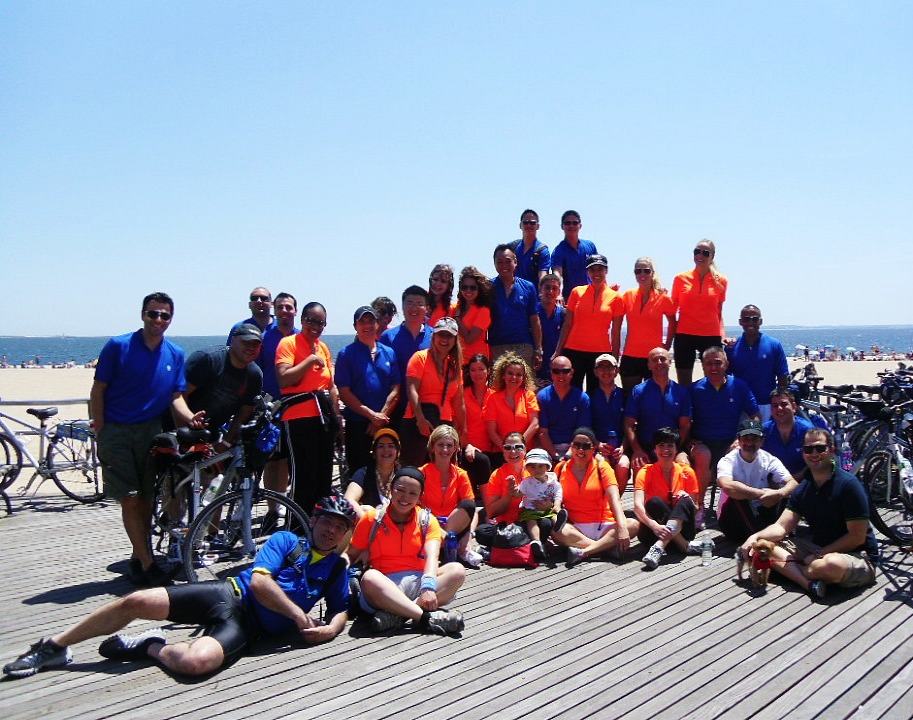 As you can see we were happy campers before the brunch, and some not so happy after – seeing as we had 13 miles to go on a full stomach. It was a nice ride back, the route was almost 95% bike path so we didn't have to worry about pedestrians in our way (it was a Saturday, in New York City – it gets really crowded..)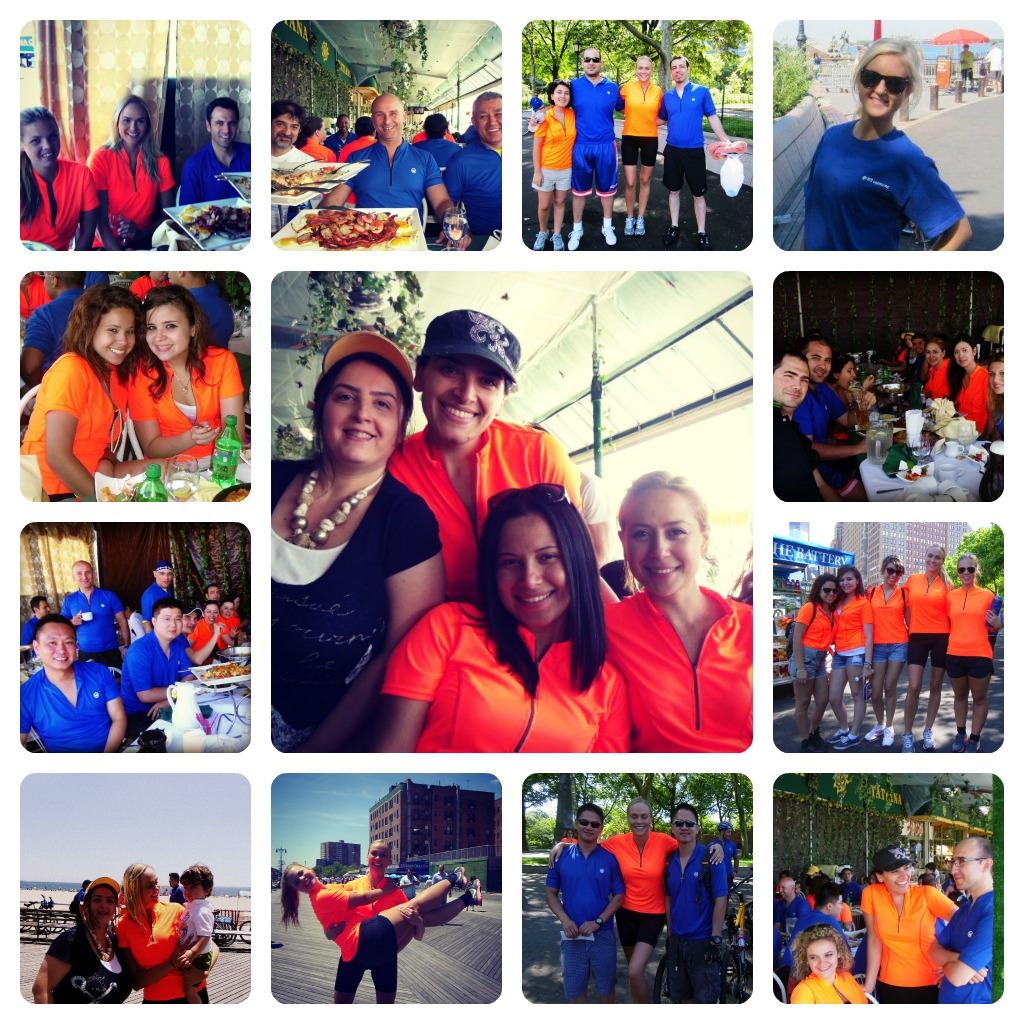 We would like to thank everyone who participated, we are already looking forward to next year's tour. I've heard some rumors about a triathlon…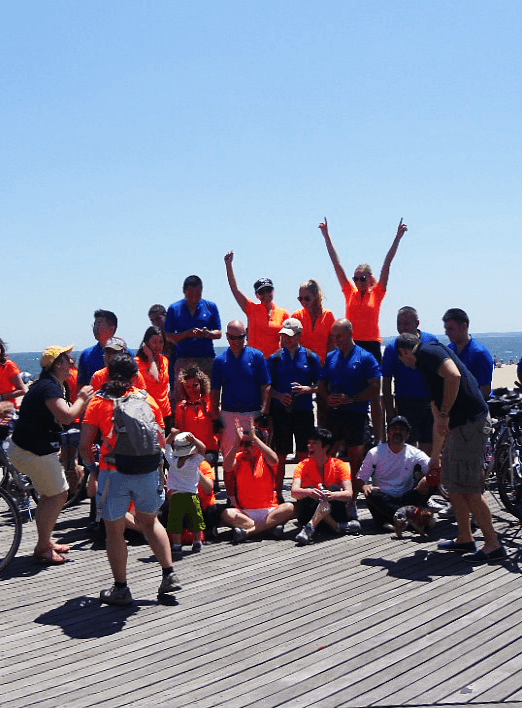 Stay tuned!